How to get the most out of studying
Excel Test Zone is a phenomenal way for students to enhance their learning outcomes when used in combination with a well-balanced study routine. It is important students understand and incorporate the correct skills and techniques needed to help form these healthy habits as they progress through their school years. Below are four tips that can help.
1. Consistency
A student's consistency is a key factor that can impact exam success. A great way to ensure consistency is to create a study plan. A study plan allows students to identify weak or problem areas in their knowledge and target these areas specifically. Study plans also create great learning habits for students and can allow them to excel and succeed in their upcoming exam.
Here is a simple example of a consistent study plan:

Whilst this may not seem like a lot of work, it is the consistency over time that will lead to confidence & results.
Excel Test Zone is most effective in conjunction with regular and repeated study. Students can test learned knowledge and see if they are improving. This can easily be achieved by logging into Excel Test Zone once or twice a day and completing a practice test. To get the best results for your children and students, Excel Test Zone should be a regular part of their study plan.
2. Repetition
Repetition is an incredible way to train the brain over time and can lead to increased retention of information. Excel Test Zone allows students to log on and take the same or similar tests to continually improve their results. This repetition develops a habit that allows students to continue to test their knowledge and identify key areas of issue that need further attention.
Excel Test Zone can help you track progress and improvement over time. Let's have a look at an example of repetition leading to improved results: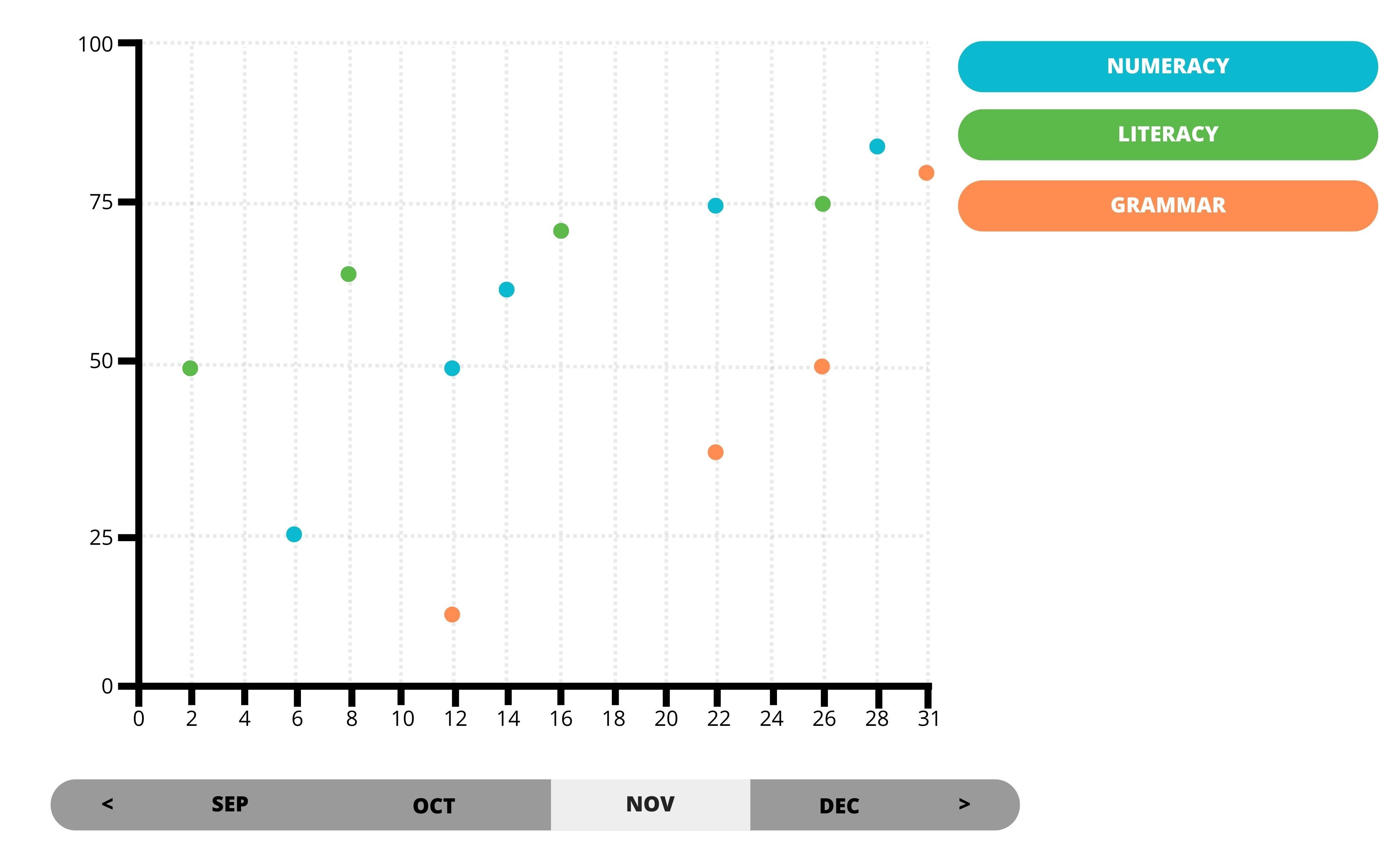 3. Breaks
While it is important to stay focused during study periods, taking breaks is an essential part of study and exam success. A very popular and effective way to study, known as the 'Pomodoro Technique', has been used to great success by students around the world.
The Pomodoro Technique is a time management method developed by Francesco Cirillo in the late 1980s. It suggests that study sessions are broken into intervals that allow students to better allocate their time and attack their work head on with uninterrupted sessions of study, followed by short breaks for reflection.
4. Motivation & Support
Finally, making sure your children or students feel motivated and supported is essential when they are studying and sitting exams. A student's confidence levels can heavily impact their performance, so it's important to support them and keep them motivated.
This can be achieved through regular check-ins, words of affirmation or an overall understanding of the stress and pressure exam periods can create.
---
Sign up for a 7-Day FREE trial*!
Our free trials are specially designed Australian Curriculum diagnostic tests. There are separate tests on subjects in English including Reading, Spelling, Grammar & Punctuation, Writing and Mathematics in topics like Number & Algebra, Measurement & Geometry and Statistics & Probability.
Explore our test packs below!
| | | |
| --- | --- | --- |
| | | |